Game DESCRIPTION and infos about the game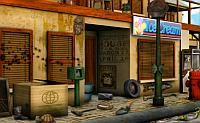 In this game your task is to find the Hidden Objects in different Levels.
Similiar games of the category Hidden Object Games,
Walkthrough as a Video
Post subject: ButPlayGames.com
User:

mardel6@gmail.com


Posted: 08.11.2014, 10:50
---
Tell ButPlay their screens are too small for people to want to play at that site. This site is much better. You can expand or go full screen.