Game DESCRIPTION and infos about the game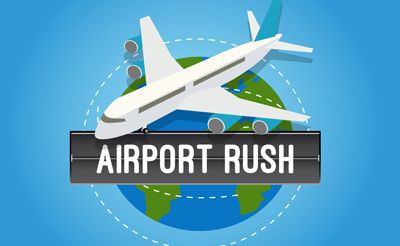 In Airport Rush we have 2 different Terminals to play with. The goal in this game is similar to all other airport games: We have to land the planes, send them to the terminal and let them start again. No accidents may be caused while doing this! More airport games also for your mobile phone or tablet..
More games of the category Airport Games,
Walkthrough as a Video
Post subject: the game sucks
User:

gamer girl


Posted: 11.02.2016, 01:12
---
This game sucks really BAD[/b]
Post subject: Review
User:

Me


Posted: 22.11.2016, 01:16
Post subject: Cats
User:

Rainbow Dash


Posted: 06.12.2016, 03:26
---
There's no way I'll play this game again
Post subject: Airport rush
User:

Hasib


Posted: 23.12.2016, 17:51
---
[b][list]
This game sucks when there were 2 spaces for it to wait for a space at the airport it went to the space with another plane in
You need to sort it out or it looks like the piglet is drunk and he can't see that there is a space[/list][/b]
Post subject: All games
User:

Stanly shaw


Posted: 23.12.2016, 17:55
---
Wtf is this game ill rather fall in lava than even play or even look at this game 👍 I guess not because your game is 💩,,[/b]
Post subject: Izzy
User:

Gamer


Posted: 07.04.2017, 02:15
Post subject:
User:

Guest


Posted: 11.06.2017, 16:52
---
This game is cool! I love it... AND DO NOT CALL ME A LOSER. I'm part of the Surrey SAS (Search And Rescue). I play an incredibly important role in society.
Post subject: no
User:

gamerboy


Posted: 07.07.2017, 14:50
---
this game is fun...my opa flu jets so its fun
Post subject: no
User:

caden


Posted: 07.07.2017, 15:12
Post subject:
User:

Lolly


Posted: 11.08.2017, 00:49
Post subject:
User:

Lolly


Posted: 11.08.2017, 00:51
Post subject:
User:

Aria T


Posted: 15.09.2017, 20:23
---
Spoiler:
[url][img][/img]
Code:
[quote]this is a good game
[/quote]
[/url]
Post subject: Cool
User:

Kristen_isAwesome


Posted: 19.12.2018, 11:09
---
[i][u][quote]this game sucks guys !!
[/quote][/u][/i]
Post subject: Cool
User:

Kittykat_selena


Posted: 19.12.2018, 11:11
---
. ....I know right !! Kristen_isAwesome