Game DESCRIPTION and infos about the game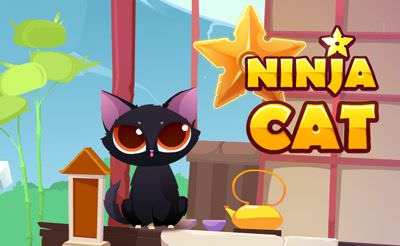 Ninja Cat is in the main line a variation of mini-games. Our task is to solve the puzzles in time. If we miss one level our lives will be reduced by one. In total we have 3 lives. After we have lost all the game is over and our score is counted. The only thing we can do now is beat it!
Similiar games of the category Online Adventure Games,
Walkthrough as a Video
Post subject: ninja cat
User:

lolly


Posted: 05.10.2014, 15:05
Post subject: worst
User:

girl


Posted: 24.12.2014, 06:53
---
worst game ever doesn't even work on phone
Post subject:
User:

Guest


Posted: 26.12.2014, 19:17
---
This is a really fun games
Post subject: all
User:

Aubreanna


Posted: 18.01.2015, 19:33
---
I like the games but you it more fun and hard that it's getting more often and fun.
Post subject: ninga cat
User:

callumatops


Posted: 25.10.2017, 19:36
---
Hard but fun hope you enjoy playing[/code][/b]