Game DESCRIPTION and infos about the game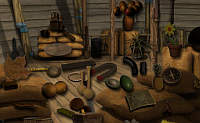 In this game your task is to find the Hidden Objects in different Levels.
Similiar games of the category Hidden Object Games,
Walkthrough as a Video
Post subject: Scores?
User:

Ajay


Posted: 28.04.2014, 05:08
---
Why am I not seeing my score for this game (Noah's Ark)? I am registered and logged in.
Post subject: STARS
User:

net


Posted: 18.05.2014, 07:26
---
what are the stars for ? cant see my score



_________________
hello gamers
Post subject: POINTS
User:

net


Posted: 19.05.2014, 06:04
---
WHERE DO I FINDS POINTS.LIKE THE OLD GAME BETTER AT 247.COM



_________________
hello gamers
Post subject: SCORE
User:

net


Posted: 19.05.2014, 06:15
---
AT THE LEFT HAND UPPER CONER U CAN SEE SCORE BUT THEY DONT POST THEM.THEY DID ON 247.COM BUT I THINK THEY TOOK THAT GAME OFF.



_________________
hello gamers
Post subject: game
User:

net


Posted: 19.05.2014, 06:32
---
dont like this game so why do i play it .lol



_________________
hello gamers