Game DESCRIPTION and infos about the game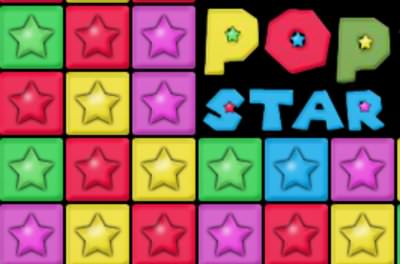 In Popstar we have to click off blocks. Of course they should have the same color and at least 2 of them which stick together. Our goal is to delete every block in the level.
More games of the category Match 3 Games,
Walkthrough as a Video
Post subject: Popstar
User:

linhairui


Posted: 30.08.2013, 14:46
---
Dees ees einen tai ook der splergen freunden hap spick. Vell donnen dao izzygames!
Post subject:
User:

aoibhe


Posted: 06.07.2016, 17:56
Post subject: games
User:

NANCYCBARNES@HOTMAIL.COM


Posted: 18.09.2017, 14:20
---
ITS A AWESOME GAME ,MY WHOLE FAMILY PLAYS IT AND THEY ALL LOVE IT
Post subject: games
User:

GAMEINSPECTOR


Posted: 04.04.2018, 18:35
---
THIS GAME SITE IS SO BAB I SEEN A BABY WITH COOLER GAMES SO


BBBBBBBBBBOOOOOOOOOOOOOOOOOOOOOOOOOOOOOOOOOOOOOOOOOOOOOOOOOOOOOOOOOOOOOOOOOOOOOOOOOOOOOOOOOOOOOOOOOOO!!!!!!!!!!!!!!!!!!!!!!!!!!!!!!!!!!!!!!!!!!!!!!!!!!!!!!!!!!!!!!!!!!!!!!!!!!!!!!!!!!!!!!!!!!!!!!!!!!!!!!!!!!!!!!!![/b]