Game DESCRIPTION and infos about the game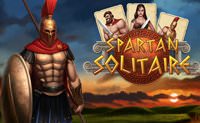 Spartan Solitaire has 20 levels in the free version. Our goal in each level is to find 2 matching pairs regardless of the suite/color. In addition we have some cards we can draw that help us matching pairs. Logic and luck, both is needed to success in the level.
More games of the category Card Games,
Walkthrough as a Video
Post subject: game
User:

jdemeter


Posted: 23.12.2015, 01:51
---
Sparten solitaire has not loaded for 2 months. Does any none chek the ames to make sure thy are working?
Post subject: game
User:

jdemeter6@gmail.


Posted: 29.12.2015, 19:03
---
Spartan Solitaire loads but never opens.