Game DESCRIPTION and infos about the game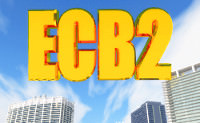 It's about time. The second part of Epic City Builder is out now! The best city simulation available for online to play. Build up a mega city with skyscrapers and large commercial zones. Create jobs for your citizen and bring fun to their lives next to security. The game is in an endless mode with a save function. Earn money, grow and grow.
More games of the category Time Management Games,
Walkthrough as a Video
Post subject:
User:

Guest


Posted: 24.01.2014, 14:01
---
it lacks info about the city and so many other details
Post subject:
User:

Sabastian


Posted: 08.08.2018, 01:00
---
the game really improves my virtual productivity.