Grand Theft Auto II (GTA) 2
Action Game

Post subject:

Grand Theft Auto II (GTA) 2


Posted: 26.08.2007, 12:35
License:

Freeware


Downloads: 47950x

---
Grand Theft Auto II (GTA) 2


Description :



"And Remember Respect is Everything". This is the slogan in GTA2 has thought us. In the second part, we start in one of the crime gangs that pervaded the city. This time the city is divided into three areas. We have to knock through in each of them somehow. As a crook we begin to take jobs from the gang leaders.
Improvements to the first part are evident: You still have the bird's eye view but the graphics have been improved considerably. More cars, bigger cities, lots of little Easter eggs and power-up's are now made available. You can loosen up a bit with the mini-games and earn "Achievements".
In addition, the new gangs are different and very special. The second part of the GTA series is now available for download.




Features :
- More than 120 vehicles
- Also special cars such as tanks and co.
- Cool police and military fights
- 3 areas with different gangs
- Entertaining radio station with speakers

Requirements :
- Pentium 200 Mhz or higher
- 32 MB RAM
- 65 MB Disc Space
- 4x CD-ROM-Drive
- Windows 95/98/2000/XP
- Mit Direct3D compatible Graphics Card (KEINE Software-Version)
- Beliebige Marken-Soundcard
- Keyboard

Screenshots :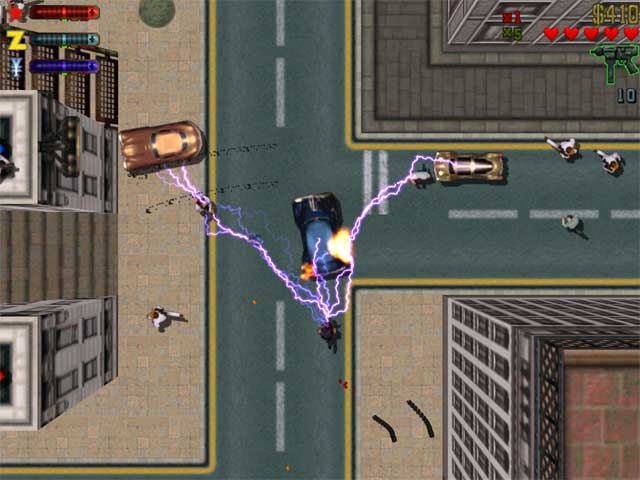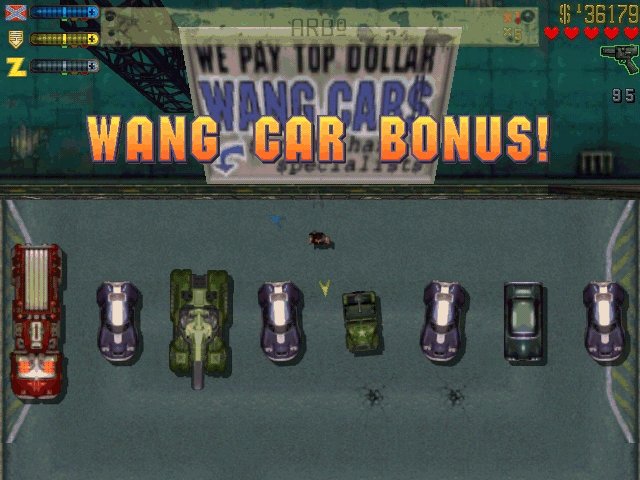 Publisher Sites :



Download via Downloadmanager :

Download (Windows) - (345 MB)