Info! The game starts after the advertisment! ❤ We thank you! ❤
Info! At the 12th of January 2021 Flash has been deactivated. This game is currently not playable at the moment. In the background we try to get it to run again with an emulation called Ruffle. This is currently not working, try other games in the meantime.!
Gamedescription and infos about the game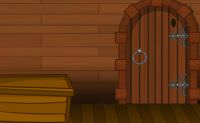 Where did we end up this time? This time we are in an clock tower in which we are locked. We begin our journey to find the key which leads us back to freedom. Solve the puzzles and find it!
Similiar games of the category Escape Games,
Walkthrough for the game
Post subject: the escape clock tower walkthrough
User:

grgrg


Posted: 11.08.2017, 19:31
---
the walkthrough is for an entirely different game!!!!!!!!!!!
Post subject:
User:

blixxiewolf


Posted: 07.04.2018, 08:17
---
exactly, we need the walkthru for this game