Game description and informations about the game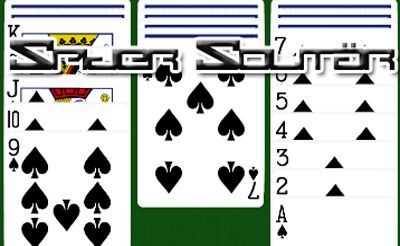 Spider Solitaire in the mobile version as an html5 game. Play it also on your tablet or mobile phone. In this version of Solitaire we have to staple same colored cards. Our goal is to staple the cards by it's value, so from King to 2 or Ace. K,Q,J,10,etc... There are more suits, if we get stuck we have to discard a whole deck which will block our other cards. Card games also for your mobile phone or tablet.
More games of the category Card Games,
Walkthrough as a Video
Post subject: difficult phone
User:

Geri Sloan


Posted: 21.11.2014, 22:02
---
I have never had so much difficulty figuring out a phone in my life.
I miss my iPhone. [/b][/i]
Post subject: game
User:

Lydia Colvin


Posted: 22.12.2014, 22:12
---
Not able to play the games, when I hit full screen the game doesn't show up on the screen on my phone. Plus there's no sound!
Post subject: unable to get game on screen
User:

sashapig


Posted: 04.02.2015, 14:09
---
What would be the correct procedure for bringing the game up on screen or could it it be my phone doesn't have a certain link in order to receive items such as games