Info! On January 12, 2021, Flash was deactivated. This game is temporarily unavailable to play. We are working in the background to make it available again. In the meantime, please try other great games on the site.
Description and infos about the game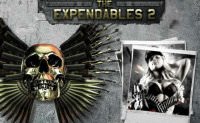 Just to the start of The Expendables 2 there is a very nice advertising tower defense game. We can place turrets and upgrade them we can also place the heroes known in the movie and control them. The quality is superb in every little feature in this game. Everything is nicely made with a story.
Similiar games of the category Tower Defense,
Most Popular Games