Game description and informations about the game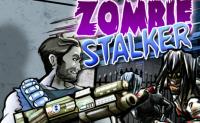 Zombie Survival Games are certainly not going to become extinct. Once again we find ourselves in a top-down zombie shooter. Move with "W,A,S,D" and try to decimate the incoming hordes of zombies. You automatically get power-ups and new weapons based on
the difficulty. We can beam ourselves into another level in a short time with the portals so that the whole monotonous map need not be played.
More games of the category Zombie Games,
Walkthrough as a Video