Game DESCRIPTION and infos about the game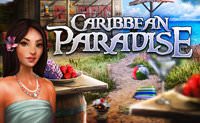 In this game your task is to find the Hidden Objects in different Levels.
Similiar games of the category Hidden Object Games,
Walkthrough as a Video
Post subject: Caribean Hidden Object
User:

Gadgette


Posted: 28.07.2016, 08:15
---
I do not like that you hide the items behind the bottom tool bar and you can not regardless how you try click on it. That is not fair play in the game.



_________________
JM Darlington
Post subject: Carribean puzzle
User:

Gadgette


Posted: 02.09.2016, 03:29
---
I have already requested that you check you picture as in th e Hidden Treasure game you have items that can not be clicked on hence never complete the game.

Fix it up please.

_________________
JM Darlington
Post subject: hidden item
User:

angela zx


Posted: 17.11.2016, 01:52
---
there is an arrow you can click to make the bar at bottom of screen to go down so you can access and click on the item hidden. bit annoying though
Post subject: instructions how to play the games
User:

rita reitz


Posted: 05.09.2017, 16:15
---
please tell me where i find instructions to play the hidden object games
Post subject: Hidden objects and winnings
User:

jj


Posted: 19.09.2017, 21:27
---
I found no problem finding any of the hidden objects. The ones hidden at the bottom left where you must click on the down arrow to clear part of the strucher to see it is no problem. Anyways I just like to know what I am to do with my $660 million dollars I won in the game?? If I come back tomorrow I won't have all the money??