Game description and informations about the game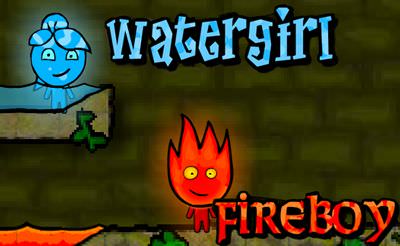 Part 1 of the most loved series called Fireboy and Watergirl starting their journey in the Forest Temple. We control fire and water with "W,A,S,D" and the "arrow keys" through the Level. On the way there are many traps and dangers for the different elements.
Walkthrough as a Video
Post subject: ummmmmmmmmmmmmmmmmmmm
User:

anikanjwalker


Posted: 06.05.2018, 18:27
---
helloooooooooooooooooooooooooooooooooooooooooooooooooooooo
Post subject: uhm btw
User:

venicemaeno


Posted: 05.06.2018, 02:01
---
this game sucks, i keep on falling to the goo -_-

Spoiler:

[/quote][/list][/url]
Post subject: this game is shit
User:

Guest


Posted: 06.06.2018, 10:45
Post subject: a thing
User:

me the great


Posted: 22.06.2018, 14:19
---
I was competing wit my dad, I won cause of of the walkthrough!!!!![/quote][/b]
Post subject: amazing
User:

doreferreira22


Posted: 28.07.2018, 09:04
---
[b][quote][list]
I live this game its is one of my favourit games in only at the third one but I would never say I hate it

maybe you could add more elements[/list][/quote][/b]
Post subject: YOooooooooooooooooooooooo
User:

yo boi gsus krist


Posted: 20.09.2018, 05:33
---
U skrub kant win da game gitgud
Post subject:
User:

Guest


Posted: 16.12.2018, 14:31
Post subject:
User:

KELSEY


Posted: 12.03.2019, 12:28
---
EACH TIME I PLAY IT DOSE NOT WARK .
I CAN NOT SAY I DONT LIKE THE GAME BECAUSE ITS THE BEST ONE I GOT ON MY PHONE
Post subject: GAME
User:

KATIE


Posted: 20.10.2019, 17:54
Post subject:
User:

Guest


Posted: 10.12.2019, 23:35
---
the game is soooooooooooooooooooooooooooooooooooooooooooooooooooooooooooooooooooooooooooooooooooooooooooooooooooooooooooooooooooooooooooooooooooooooooooooooooooooooooooooooooooooooooooooooooooooooooooooooooooooooooooooooooooooooooooooooooooooooooooooooooooooooooooooooooooooooooooooooooooooooooooooooooooooooooooooooooooooooooooooooooooooooooooooooooooooo gooooooodd
Code:
[size=18][/size]
Post subject:
User:

Guest


Posted: 10.12.2019, 23:37
---
this game is sooooooooooooooooooooooooooooooooooooooooooooooooooooooooooooooooooooooooooooooooooooooooooooooooooooooooooooooooooooooooooooooooooooooooooooooooooooooooooooooooooooooooooooooooooooooooooooooooooooooooooooooooooooooooooooooooooooooooooooooooooooooooooooooooooooooooooooooo good
Post subject: gweekfjhs
User:

Lobby Cleaner


Posted: 13.12.2019, 18:02
---
[b][i][u][quote][code][list][list=][img][/img][url][spoiler]
[size=24][/size]
amazing game

ummmmmmmmmmmmmmmmmmmmmmmmmmmmmmmmmmmmmmmmmmmmmmmmmmmmmmmmmmmmmmmmmmmmmmmmmmmmm
hellooooooooooooooooooooooooooooooooooooooooooooooooooooooooooooooooooooooooooooooooooooooo[/spoiler][/url][/list][/list][/code][/quote][/u][/i][/b]
Post subject: Game
User:

NRY sisters


Posted: 05.01.2020, 08:52
---
OMG!!

This game STINKZ!!

This isn't the 1st game that is !@$!*&

the internet is super slow even though the quality of my wifi is excellent
so please make this game a bit fast AND this game loads for at least 1/2 hour
My mom told me that i could use the laptop for 15 minutes only. I personally like this game but not when it takes soo long to load and the characters freeze and dont move, only when i start the whole game over again!!!
Post subject: toenails
User:

leahmooney55


Posted: 28.01.2020, 16:26
Post subject: fireboy
User:

okidokiloki


Posted: 06.02.2020, 14:29
Post subject: 제주국제학
User:

fireboy


Posted: 08.02.2020, 13:36
---
This game is soooooooo000oOOOoooOOooooOoOo00oo0o0o0oo GOOD!!!!!
Post subject: i luv this gaimu
User:

IZZYboi


Posted: 20.12.2020, 21:26
---
i just killed ur mom with my penis-47 ggez
Post subject:
User:

Guest


Posted: 29.12.2020, 14:32
Post subject:
User:

IzzYgames.com


Posted: 29.12.2020, 22:30
---
This is a HTML5-Conversion. So you can still play it :)
Post subject:
User:

Guest


Posted: 20.02.2021, 19:33
---
overall good but what is the time limit?! we cant figure out how to win
Post subject:
User:

Guest


Posted: 06.10.2021, 22:43
---
the water girl is hot
[/quote]
Post subject:
User:

malijozko


Posted: 15.11.2021, 11:43