Game description and informations about the game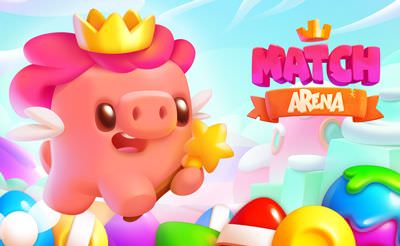 In Match Arena we compete with other player in a match 3 game. Therefore we have the same amount of moves we can do to gather as many carrots as possible, especially more than your competitor. In first line it's not about time it's rather who collects more carrots or similar. The levels vary from match to match.

tags: match 3, connect, sweets, multiplayer, versus
More games of the category Match 3 Games,
Walkthrough as a Video
Post subject: Slow Play
User:

Vagabond


Posted: 11.10.2020, 14:51
---
Why are the games running so slowly? It's ridiculous to play them at such a slow speed. It's been going on for days. Please fix this, as I and many others will find other sites where the games play at the proper speed.
Thank You.
Post subject: full screen
User:

Pinkjelly39


Posted: 29.11.2022, 15:53
---
why aren't the games in fullscreen mode. how do you do it.



_________________
Shatavia kristoff
Post subject:
User:

Guest


Posted: 05.12.2022, 13:22
---
Just click on the fullscreen button?