Info! The game is starting after the Ad! ❤ Thank you for your patience ❤
Information! On January 12, 2021, Flash was deactivated. This game is temporarily unavailable to play. We are working in the background to make it available again. In the meantime, please try other great games on the site.
Game description and informations about the game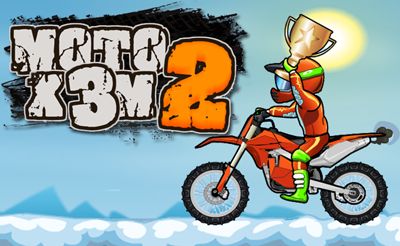 In the second part of Moto X3M 2 we drive around with a motocross using "W,A,S,D" while we do awesome stunts above cliffs and over helicopters and many more. Every weather is ok for us. Go wild from checkpoint to checkpoint and beat the best times in the race for the golden cup.
More games of the category Motorbike Games,