Info! On January 12, 2021, Flash was deactivated. This game is temporarily unavailable to play. We are working in the background to make it available again. In the meantime, please try other great games on the site.
Description and infos about the game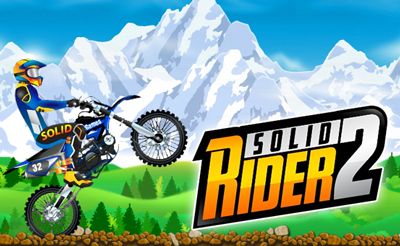 In Solid Rider 2 we ride through the levels in a fast way. Use the "arrow keys" to control the motocross and press "Z" to use the nitro. The stunts can be performed with different key-combinations. Our goal is to overcome the parcour safely and have fun while doing it.
More games of the category Motorbike Games,
Most Popular Games