Description and infos about the game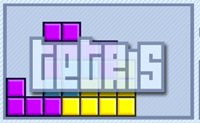 One of the best Tetris clone on the Internet as a game. The classics never die and will probably still bring a lot of fun for all ages. Tetris now so celebrated his 20th and last. It is now finally available as game. Stack the blocks so that you fill them in completely and make the row disappear.
Similiar games of the category Online Arcade Games,
Most Popular Games
Post subject: Advertisement interruptions
User:

h-majstedt


Posted: 23.08.2022, 19:36
---
It is almost impossible to play Tetris when, all of a sudden and in the middle of the game, the play is interrupted by an ad.
Post subject:
User:

IzzYgames.com


Posted: 24.08.2022, 07:51
---
I understand the problem. Sadly I can't change that behavior as the owners of the game decided to do it.