Info! The game starts after the ad! ❤ Thanks and Love ❤
Description and infos about the game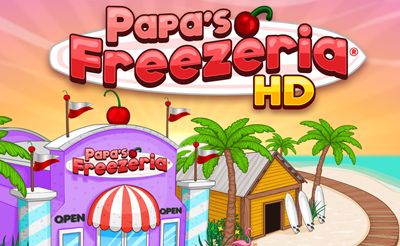 The "Papa's series" counts among the most popular games among restaurant games. Now that we've already had taco's, burgers and pizzas delivered to our customers, it is now: Papa's Freezeria where we have to prepare cold shakes for the customers.
More games of the categories Restaurant Games, Time Management Games, Papas Games,
Most Popular Games
Post subject:
User:

Runaenoshima09


Posted: 26.12.2021, 14:23
Post subject:
User:

m00bar111


Posted: 29.04.2023, 18:02
Post subject: bad game
User:

bruh


Posted: 03.05.2023, 18:53
Post subject:
User:

wxwieee


Posted: 22.05.2023, 13:22
Post subject: Feedback
User:

Unknown334


Posted: 06.06.2023, 23:19
---
This is so trash that I wouldn't let my dog see this. You'll never make it.