Game description and informations about the game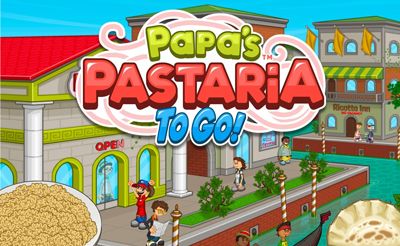 It is getting very delicious, revered, high-born visitors of my site. Papa is back in town and runs a nice pastaria. To make it clear we sell all kind of noodles: Spaghetti, Tagliatelle, Linguine and co. And all those nice sauces we love so much, mmmmhhmm I'm hungry. Finally we can satisfy our customers which the lovely Italian flavor. Take care of everything around the process of creating the meals.
More games of the categories Restaurant Games, Time Management Games, Papas Games,
Post subject: glitching
User:

sadavocado


Posted: 11.03.2023, 01:55
---
the game is glitching really badly, i cant see the toppings to put on the pasta and my characters hair keeps turning white and half her skin is a different colour to the other half. also cant see half the buttons, the text just isnt there.