Game description and informations about the game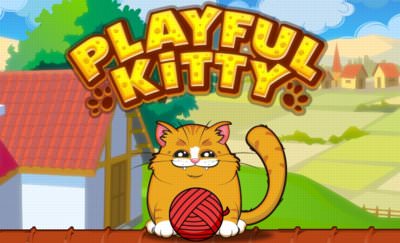 In Playful Kitty we have to help the cat to get her beloved wool. Therefore we use the "mouse" or the "finger" and remove objects from the level so that the wool can roll to the kitty. On the way to it, it can collect coins to get the best score in each level. More cat and physics games also for your mobile phone or tablet.
More games of the categories Cat Games, Physics Games,
Walkthrough as a Video
Post subject: Playful kitty
User:

Guest


Posted: 04.12.2015, 20:53
---
The game is nice! At times it didn't really work for me but it was good the rest of the time. If I could, I will make improvements and either way, I will recommend.
Post subject:
User:

Guest


Posted: 22.05.2016, 17:11
---
At times it works sometimes it doseint