Game description and informations about the game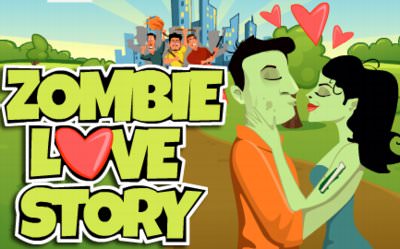 In Zombie love Story we have to infect all humans. Therefore we remove objects in each level and catch the stars while we try to hit all humans. The game mechanics are those of a physics game. More physics and zombie games also for your mobile phone or tablet.
More games of the categories Physics Games, Zombie Games,
Walkthrough as a Video
Post subject: poop
User:

poop


Posted: 14.03.2015, 19:47
Post subject: Ns
User:

Ladys


Posted: 26.03.2015, 13:46
Post subject:
User:

Guest


Posted: 02.08.2015, 18:18
---
Why can I not click anywhere on the game? Is this Flash related?
Post subject:
User:

gamerzzzziga


Posted: 25.07.2016, 10:30
Post subject: Cats
User:

Rainbow Dash


Posted: 04.12.2016, 16:32
---
Where's the cat's!?![/quote][/spoiler]
Post subject: Bos
User:

Guest


Posted: 21.12.2016, 17:03
Post subject: Hi
User:

Radio crasher


Posted: 04.03.2017, 03:42
Post subject:
User:

Guest


Posted: 29.10.2017, 21:22
Post subject: lol
User:

awesomecupcake27


Posted: 15.05.2018, 12:51