Gamedescription and infos about the game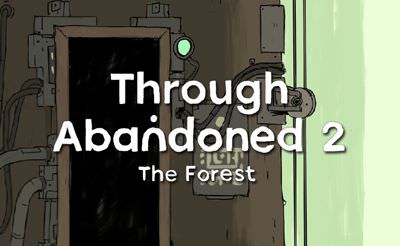 In the second part of Abandoned 2 our journey will takes us to an surreal world again. We are in the middle of a forest and have to solve the puzzles to escape from there. Use the "mouse" to search for hospots which we can interact with. Collect items, use them and try to solve the puzzles to escape from this place.
Walkthrough for the game
Post subject: stuck on puzzle
User:

hotblaze134


Posted: 30.05.2019, 02:58
---
that sucked i need to know how to do the very complicated wall puzzle in abandoned 2 the forest.
Post subject:
User:

izzy


Posted: 07.08.2019, 22:53
---
It didn't show how to do the whole game and so I don't know how to finish it.
Post subject: I need the answers to every wall puzzle
User:

tellytubby


Posted: 19.09.2019, 09:42
---
how do you get past the wall where all the blocks come out I need the whole game on video cause everyone on youtube does t differently and when it try to copy them it doesn't change what the back of the door looks like. Thnx if you could fix this problem that would be great.
Post subject:
User:

IzzYgames.com


Posted: 20.09.2019, 00:20
---
Sorry I've never finished it myself. If you can't find it on youtube it will be hard to find the solution :)
Post subject: This was not helpfull
User:

Tree


Posted: 09.12.2019, 16:16
---
[spoiler] It did not help[/spoiler][/b]
Post subject: Abandoned 2: The Forest
User:

Liam McAllister


Posted: 16.11.2020, 22:24