Description and infos about the game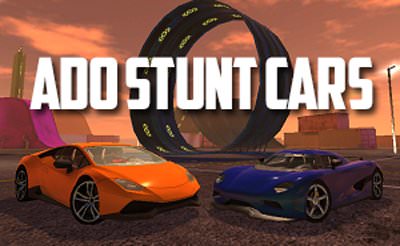 In Ado Stunt Cars we drive around the world using different cars without a real goal. Therefore we use the "arrow keys" to move and steer our ride. On the tracks itself we can perform and find different loopings, steep turn and similar. We can roam around free and have fun performing some cool stunts, that's the goal of the game.

tags: drive, car, stunt, stunts, looping, race, track
More games of the category Car Games,
Most Popular Games
Post subject: game
User:

christiaan


Posted: 28.02.2019, 22:27
Post subject: how bad the game is
User:

my mom smells


Posted: 04.10.2019, 07:12
---
this game takes so long to load, and once it does load the screen turns black, then after a while of the screen being black the game just shut off for no reason. DONT PLAY THIS GAME ITS A WASTE OF YOUR TIME
Post subject: bad game
User:

bos14


Posted: 28.11.2019, 14:50
---
This game is bored.This game doesn't work properly.
Post subject: poop
User:

SpideRafa11


Posted: 28.12.2022, 01:24
---
This is toooo long! it is so boring To wait
Post subject: Adss
User:

Legend


Posted: 11.08.2023, 12:38
---
This game takes sooo long to load and worst of all , the ads are too much.