Sonic: Robot Blast 2
Platform Game

Post subject:

Sonic: Robot Blast 2


Posted: 03.09.2007, 21:12
License:

Freeware


Downloads: 25175x

---
Sonic: Robot Blast 2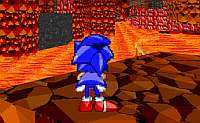 Description :



Your main goal is to thwart Eggman's plans for world domination. The play extends over nine areas, ranging from green meadows, ancient sunken cities to smoldering volcanoes and the Black Rock itself. Each area is divided into three sections, and in the third you battle against Dr. Eggman in one of his mighty machines.

If you encounter enemies, simply use your spin attack by jumping to defeat them. Enemies can also be destroyed if you hurl through them along the ground.

You can also get shields to protect you from a robot or an attack.

If you're killed by a robot or other dangers, you lose a life, watch your health bar at the bottom left of the screen, if you lose all your lives, then it's gameover.

This is a fan made game meant to be distributed as freeware and is in no way related to Sega, Sonic the hedgehog. Sonic the hedgehog is a Sega registered trademark.




Features :
- Free full version. Just Download and Play!
- No Adware, No Spyware
- Various size range of characters, including Sonic, Tails and Knuckles, each with different moves, weaknesses and benefits
- Discover hidden levels and extras;
- Original Soundtrack
- More than 30 levels to play, bribed by the variety of locations, from green meadows to deep underwater ruins, castles, deserts and space stations.

Requirements :

Screenshots :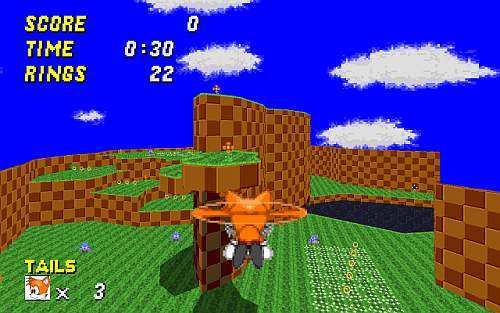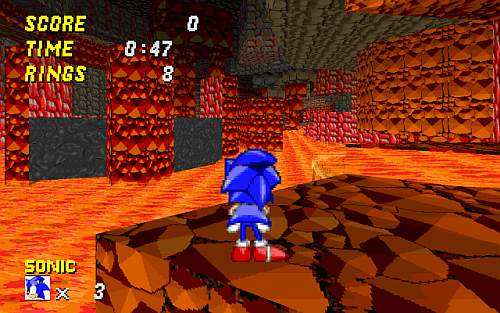 Download via Downloadmanager :



Download (Windows) - (80 MB)