Info! On January 12, 2021, Flash was deactivated. This game is temporarily unavailable to play. We are working in the background to make it available again. In the meantime, please try other great games on the site.
Description and infos about the game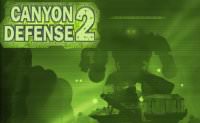 Canyon Defense 2 is a tower defense game that plays in the mountains. Your base is itself has a turret for defense. On the top right you can see various building types and choose between them to build one with the money you earned. Most importantly is to build the towers and place them on a good spot.
Similiar games of the category Tower Defense,
Most Popular Games