Info! On January 12, 2021, Flash was deactivated. This game is temporarily unavailable to play. We are working in the background to make it available again. In the meantime, please try other great games on the site.
Description and infos about the game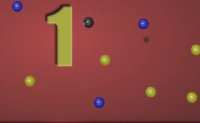 The English Pub Pool has a very realistic and deep variety of billiards. A game that makes the heart of many true fans beat higher.
More games of the category Pool Games,
Most Popular Games