Info! The game is starting after the Ad! ❤ Thank you for your patience ❤
Game description and informations about the game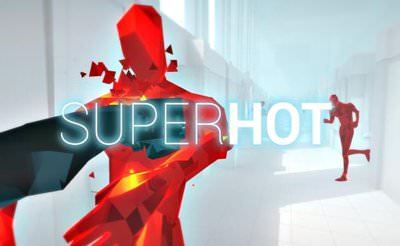 SuperHOT is in an early state and more a trial than a full game. It was created for the 7DFPS. The gameplay is pretty cool, time only moves when we do. We have to take down the enemies, calculate the way of the bullet and keep an overview of all the enemies shooting at us.
More games of the category Shooting Games,
Walkthrough as a Video
Post subject: sh
User:

sg


Posted: 12.03.2016, 21:34
---
i cant use the game i already installed the unity 4 times and it doesnt work
Post subject: terrible
User:

NoneOfUrBuisness


Posted: 23.03.2016, 10:01
---
its a terrible game or website because I downloaded uity 3 times and it does not work at al IZZYGAMES plz fix this issue

Thanks
Post subject:
User:

Guest


Posted: 23.03.2016, 13:05
---
use Firefox if you want to play. Chrome doesn't allow to play unity games anymore... Terrible user...
Post subject: ammamamama
User:

egree151


Posted: 08.08.2019, 05:34
---
this is trash it dosent work
Post subject:
User:

Guest


Posted: 26.12.2019, 18:09
---
This entire website SUCKS and can go be banned off of google
Post subject: love it
User:

marounh


Posted: 12.10.2020, 06:49
---
im actally a fan of this game it works thanks i love it
Post subject: Super Hot
User:

Infinite_samathi


Posted: 12.12.2020, 16:43
---
It worked on google chrome. But it did not apeared the boss figure at the end, btw i did not need the totorial i figure it out by my self