Description and infos about the game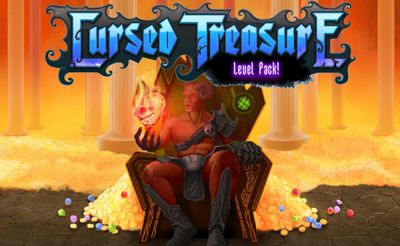 We now have a delicacy for the fans of Cursed Treasure, the level pack is out now where you build your towers to stop the enemy from stealing treasures. Otherwise it's the same old gameplay, build towers over to the different types of landscapes and win the battles.
Similiar games of the category Tower Defense,
Most Popular Games
Post subject: cursed treasure
User:

Tboy22


Posted: 03.11.2022, 21:58
---
WHY CAN'T YOU SAVE YOUR #@!!!*() GAME. YOU CANNOT FINNISH THIS IN ONE SITTING!!
Post subject:
User:

IzzYgames.com


Posted: 04.11.2022, 07:49
---
I'm tired of explaining this as this happens so often. If your Browser clears the cache on every close and localstorage or you use some kind of program blocking it. Then the game can't save as everything is saved locally.